Healthwatch Stockport Hero - Tony Johnson
Healthwatch Stockport is an organisation that relies on its volunteers. We have hundreds of them and we couldn't do the work we do without them. They are our real life Super Heroes and they perform heroic duties every day. Some are retired, some are working but all find a bit of time to devote to helping Healthwatch Stockport to monitor, scrutinise and ultimately help to improve health and social care services for the people of Stockport.
Name: Tony Johnson
Occupation: Retired
Favourite Superhero: Florence Nightingale
Why you Volunteer for Healthwatch Stockport: To make a difference. To improve health & social care in Stockport.
What areas of health and social care are you most interested in?
Older People - the provision of custom built accommodation with community, health & social care facilities on site for older people to enable them to remain in their own homes for longer than would otherwise be the case.
Hospital & Social Services liaison - ensure prompt assessments, tests and treatment in hospital and prompt discharge to reduce hospital stays. I am a governor at Stockport NHS Foundation Trust.
Carers - good support for carers.
Voluntary Sector - Better recognition and support of the voluntary sector in Stockport.
Care Homes - Better forward planning to ensure the provision of sufficient care home beds.
Mental Health and Dementia -
o Better support for those with mental health issues.
o Good support for those with dementia and their carers and improved public awareness.
o The single reporting by Stockport Together of the activities of its constituent statutory bodies including Mental Health and Dementia.
Day Activity Centres - greater use of Leisure Centres for older people and those with disabilities
To learn a bit more about our heroes, visit #healthwatchstockporthero on Twitter or visit our Superhero Stand at Stepping Hill Hospital's Open Day on Saturday 9th July 10am-2pm and sign up to become a real life Stockport Super Hero!
If you would like to find out more about volunteering with Healthwatch Stockport email us on info@healthwatchstockport.co.uk or call us on 0161 9740753. You can register directly with us by clicking on the following links:
Individual membership http://healthwatchstockport.co.uk/join-individual
Group/Organisation membershiphttp://healthwatchstockport.co.uk/join-group
Join our Mailing List http://healthwatchstockport.co.uk/mailing-list
25 Apr 2019

- NHS 10 Year Plan - Focus Group

Date: 25 Apr 2019 - 10:30 to 11:30
Location: Healthwatch Stockport, Land o Cakes, 48 Middle Hillgate, Stockport, SK1 3DL.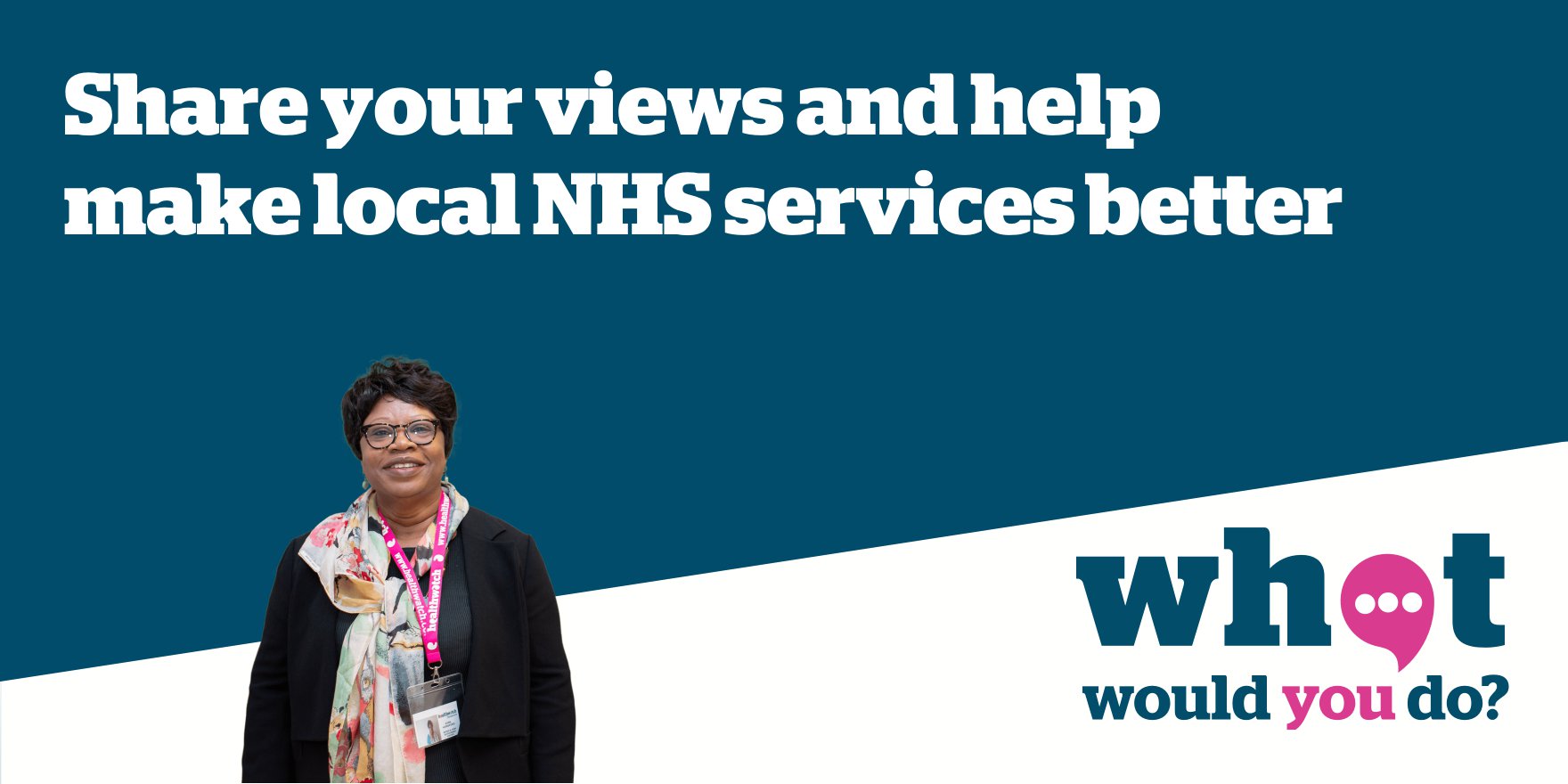 #WhatWouldYouDo

The NHS in Stockport is changing, and it needs your help.

The Government is investing an extra £20bn a year in the NHS as part of the NHS Long Term Plan. Now you can help your local NHS invest in the right support by sharing your ideas with us.

Healthwatch Stockport will be holding an event this month to gather feedback from the public on ways to improve local NHS services.

You are invited to come along to:

Healthwatch Stockport
48 Middle Hillgate,
Stockport SK1 3DL
Thursday 25th April
10.30-11.30


To have your say
Because
Your views matter

We're going to be discussing How the NHS can help people live healthier lives, What would make local services better and How care for people with specific conditions could be better.
To book your place now
visit the link https://www.eventbrite.co.uk/e/nhs-10-year-plan-focus-group-tickets-59952392219#tickets
or give us a call on 01619740753
If you can't make the event, we would really appreciate it if you could complete our short survey here:
https://bit.ly/2FtEA95


Thanks a lot
The Healthwatch Stockport team