NHS 10 Year Plan - Focus Group
Date: 25 Apr 2019 - 10:30 to 11:30
Location: Healthwatch Stockport, Land o Cakes, 48 Middle Hillgate, Stockport, SK1 3DL.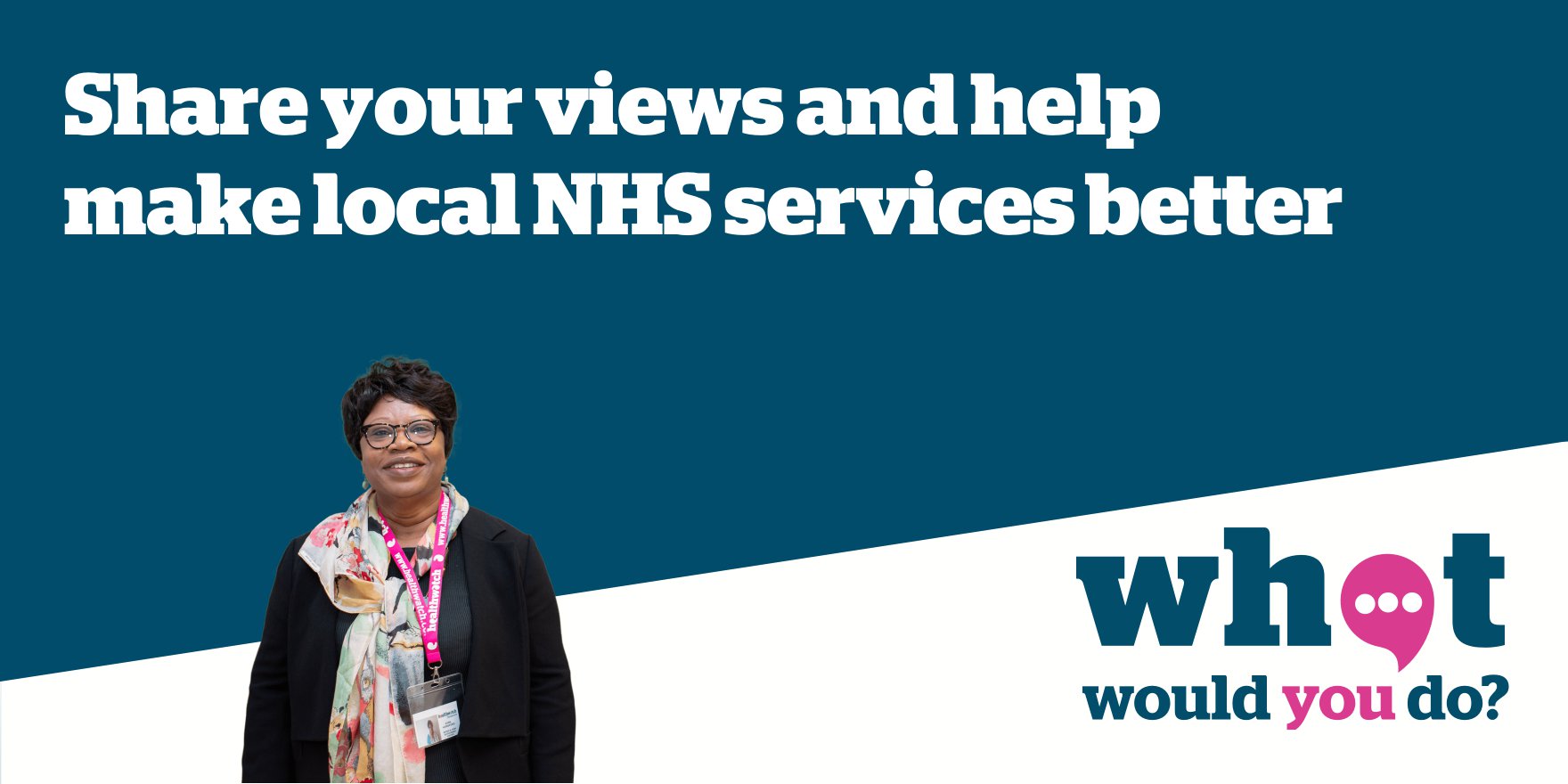 #WhatWouldYouDo

The NHS in Stockport is changing, and it needs your help.

The Government is investing an extra £20bn a year in the NHS as part of the NHS Long Term Plan. Now you can help your local NHS invest in the right support by sharing your ideas with us.

Healthwatch Stockport will be holding an event this month to gather feedback from the public on ways to improve local NHS services.

You are invited to come along to:

Healthwatch Stockport
48 Middle Hillgate,
Stockport SK1 3DL
Thursday 25th April
10.30-11.30


To have your say
Because
Your views matter

We're going to be discussing How the NHS can help people live healthier lives, What would make local services better and How care for people with specific conditions could be better.
To book your place now
visit the link https://www.eventbrite.co.uk/e/nhs-10-year-plan-focus-group-tickets-59952392219#tickets
or give us a call on 01619740753
If you can't make the event, we would really appreciate it if you could complete our short survey here:
https://bit.ly/2FtEA95


Thanks a lot
The Healthwatch Stockport team