Organisation Feature: Stockport Car Scheme
Healthwatch take a look at Stockport Car Scheme..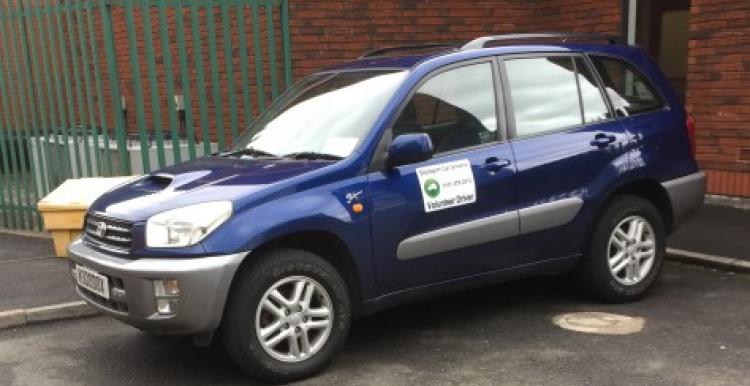 What is the Stockport Car Scheme
Stockport Car Scheme is a local registered charity for Stockport residents who struggle to use public transport. They have been running for over 25 years.They also have volunteers who use their own cars to provide door to door assisted transport. All clients will be assessed on their suitability when registering.
The Aims 
Helping you to get out and about and meet people.
Giving support to live independently
Services offered
-Transport  
As part of the Community Transport Network, the car scheme organise and provide journeys for adults in Stockport who struggle to use public transport, to places such as day centres, social groups, care homes and hairdressers for reasons which could include visiting family or friends, social events, shopping and medical. They also take carers to appointments either on their own or with the person they care for.
All volunteer drivers are registered with the Stockport car scheme and have undergone DBS checks. They pick up passengers as directed and will wait to return them home again if requested. Should the visit be for a lengthy period of time arrangements may be made for a later pick up.
All the drivers are volunteers who give up their time and use their own vehicles to provide a flexible door to door transport service.
Not only do they pick people up from home, for many of the journeys they can, if requested to do so, wait until the client is ready to return home
-Shopping
Stockport car scheme offer assisted shopping for people who need extra help and support.
Who can use the scheme?
The services are available to people who have no other means of travel due to ill health, injury or a disability. Some drivers can assist passengers in/out of the vehicle and carry shopping if required.
What is the cost?
A contribution towards the cost is required which is advised at the time of booking. This is paid to the driver and they in turn receive expenses for the journey.
When is the car scheme available?
Most trips are during daytime hours Monday to Friday. Also evening and weekend trips are possible depending on volunteer availability.
I would be housebound if I didn't have the Car Scheme ladies and gents who are so helpful and caring
For more information 
The Heatons Centre, Thornfield Road, Heaton Moor, Stockport  SK4 3LD
0161 476 2812 (Monday-Thursday 9:00am-4:40pm; Friday 9:00am-4:00pm: Sat-Sun CLOSED)
info@stockportcarscheme.org.uk
stockportcarscheme​​ - Facebook
S_portCarScheme - Twitter
To use the service simply telephone our office 0161 476 2812 to register your details. All journeys need to be booked in advance and the organisers need as much notice as possible.
This helps them to match people with a volunteer driver best suited to meet the journey requirements.
If necessary a friend or relative can contact them on a client's behalf and are able to go with the client if requested.