Book COVID-19 jabs online for 12-15 year olds
12–15-year-old children can now get their covid-19 vaccination.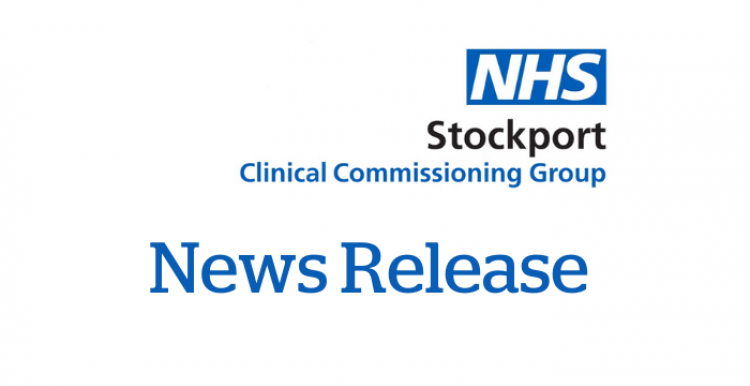 News Release from NHS Stockport CCG
In conjunction with Stockport's ongoing offer to vaccinate 12-15 year old pupils in school, parents in Greater Manchester are now able to book COVID-19 vaccinations online for their 12–15-year-old children at www.nhs.uk/book-a-coronavirus-vaccination.
The National Booking Service will provide an additional option for parents to book a vaccination for their child, alongside the schools programme. If a child has already been invited through their school, they can still go ahead as planned and get vaccinated at school.
Home-educated children, and school children who weren't able to be vaccinated when it was available at their school, can also attend a half-term walk-in vaccination clinic. This will be at Trinity Methodist Church, 351 Bramhall Lane, Stockport, SK3 8TP on Monday, 25 October, and Wednesday, 27 October, from 8:30am to 4:30pm. No appointment is needed.
12-15 year olds will be able to attend with a parent, carer or guardian, who will need to provide consent for the child to receive a vaccination. The consent form doesn't need to be printed and completed in advance.
Dr Cath Munro, Chair of NHS Stockport Clinical Commissioning Group, said: "In line with government decisions, this new offer to help vaccinate our 12-15 year old children at external vaccination sites is a complementary service to the ongoing school offer.
"It's important to note that there is still only one dose provided for the majority of 12-15 year olds unless they have a long term health condition that makes them more vulnerable to COVID-19.
"We hope that these extra clinics, which can be booked on the NHS National Booking System, will accommodate more parents and children and we will see more 12-15 year olds receive their jab to help protect them, and their families, friends and teachers against Covid."
Councillor Colin Foster, Stockport Council's Cabinet Member for Children, Family Services & Education, said: "While we do have an ongoing programme for vaccinating healthy 12-15 year olds in school in Stockport, if any parent would like their child to receive their vaccination more quickly booking through the National Booking Service website is quick and easy.
"The vaccine is safe and effective, so it's really important for young people aged 12-15 to please take up the offer of a vaccination to help protect themselves, their friends, loved ones and wider community, as well as mitigate their chances of suffering the serious effects of Long Covid.
"It will also be beneficial in helping prevent further disruption to their education."