Put your Vaccination at the Top of Your Christmas List
Deck the halls along with your friends and family this year, safe in the knowledge that you've been fully vaccinated.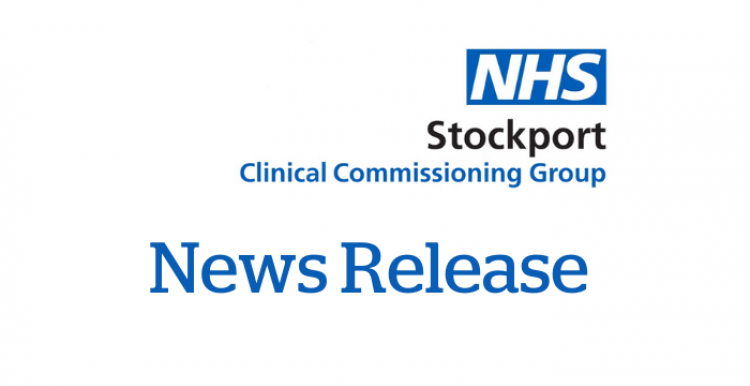 News Release from NHS Stockport CCG
If you're due your first, second or booster vaccination, there's still time to get your jab, so don't be left out in the cold.
The vaccination walk-in centre at the One Stockport Hub in Merseyway, SK1 1RA, is offering COVID-19 vaccinations to eligible people aged 12 and over. It is open every Thursday, Friday and Saturday, from 10am to 3pm, until Saturday, 18 December.
According to the latest guidance, at the time of writing and current advice pending further information, people aged 40+ who have had their last jab at least six months ago can go in for their booster. Parents and carers can bring their 12-15 year olds who may have missed their vaccination. Also welcome are 16-18 year olds, as well anyone needing their first or second dose.
If you are not sure then you booster is due, then check on the NHS App.
For the latest vaccination guidance, and any updates on timings and when to get your jabs, go to https://www.stockportccg.nhs.uk/
For 16-17 year olds wanting to book their jabs, they can now do this on the National Booking Service: NHS National Booking Service including 16-17 year olds
As well as the Hub's handy location for public transport and town centre parking, visitors can go Christmas shopping in Stockport's historic Underbank area and market.
Dr Cath Munro, Chair of NHS Stockport Clinical Commissioning Group, said:
"Getting your first, second or booster COVID-19 vaccination, is the best Christmas present you can give your family and friends this year.

"It's so important to get the booster because it increases immunity and you need to have it done as soon as you're eligible, especially as we'll be meeting family and friends indoors for Christmas celebrations. The booster is essential for having the best protection and it is not an optional extra."
Councillor Jude Wells, Cabinet Member for Adult Care and Health at Stockport Council, said:
"Getting vaccinated is the best way you can help keep your family, friends and wider community safe this Christmas before the festive party season and the big day itself.

"If you're Christmas shopping in Stockport town centre, the walk in vaccination clinic is ideally located for anyone to get a first or second dose or a booster every Thursday, Friday and Saturday from 10am to 3pm until Saturday, 18 December. You don't need to book you can just pop in."