Enter and View policy and code of conduct.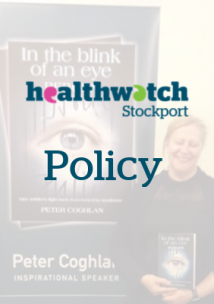 Introduction
This document sets out the code of conduct that Healthwatch Stockport authorised representatives are expected to adhere to when visiting health and social care service provider premises. This document is a combination of good practice recommendations and legal regulations.
Visits are only one way of gathering intelligence about a service. It is important that Healthwatch Stockport has a clear understanding of why it deems it necessary to enter and view a particular care setting. For example, it may be that a visit is prompted by feedback from local service users, patients, their carers and families, which suggests common concerns about performance or aspects of provision.
Before a visit, the Enter & View Working-Group should prepare by thinking through the kinds of information it might be helpful for the care provider to have prior to the proposed visit, and to give thought to the aims and structure of the visit.