Annual Report from 2017/18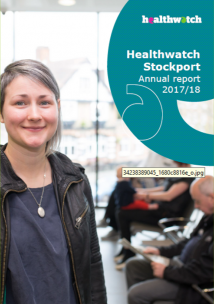 As ever the demands on our time have been high, in particular the progress being made with the integration of health and social care.
It is moving at a pace and, making sure we are kept updated and continually pushing for good patient engagement in all its aspects, has been in itself a full time occupation!
We have been a good champion for local people. We have raised your concerns and at times we have been critical of certain aspects of its development.
We have been listened to and concerns have been acted upon and changes incorporated that were appropriate.
The complex road to integration is far from over and there will be many more difficult conversations to have and issues to iron out.
We are determined to ensure your voice is at the heart of future developments going forward.