over 1,000
hours were given up by Healthwatch Stockport volunteers last year.
Our volunteers are at the heart of what we do.
Our volunteers are out in the community everyday listening to people to find out if health and care is working for them
Whether you want to gain valuable work experience, help improve care in your community or learn new skills, there are lots of ways you can join us to make a real difference.
Our volunteers support us in many different ways. From speaking to local people to find out what they think about health and care, to using these views to influence those who run services, volunteers play an important role at Healthwatch.
With time on my hands I wanted to give back to Stockport the place where I grew up and lived in. I really just wanted to get involved with the people of Stockport.
Why volunteer with us?
Make a difference in your local community by giving people the opportunity to speak up about their health and social care
Make new friends as you become part of the Healthwatch team
Boost your CV as you develop new skills and confidence in the workplace
Use your skills to contribute to the success of Healthwatch Stockport.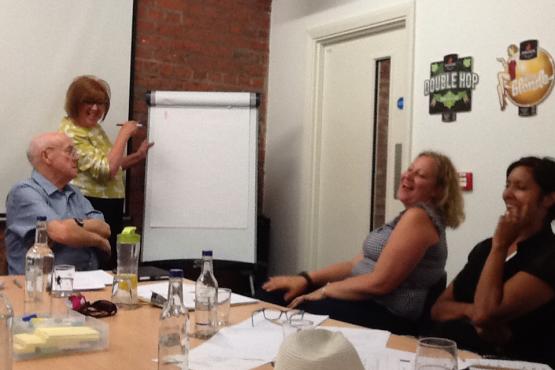 What can I do as a volunteer?
Our volunteers help us in a number of ways. Whether you have an hour to spare or you're looking for a more regular committment, there are a range of ways you can get involved.
None of this would have been achieved without the hard work and versatility of our wonderful Healthwatch Staff Team, our volunteer Operational Team and Champion Members. I must also thank my fellow Board Members, who are also volunteers, for their dedication and hard work and support.
Sue Carroll, Healthwatch Stockport Chair