Member Profile: David Atkinson
Blog series: Healthwatch Stockport take a look into the life of David Atkinson and what he believes can be improved in health and social care.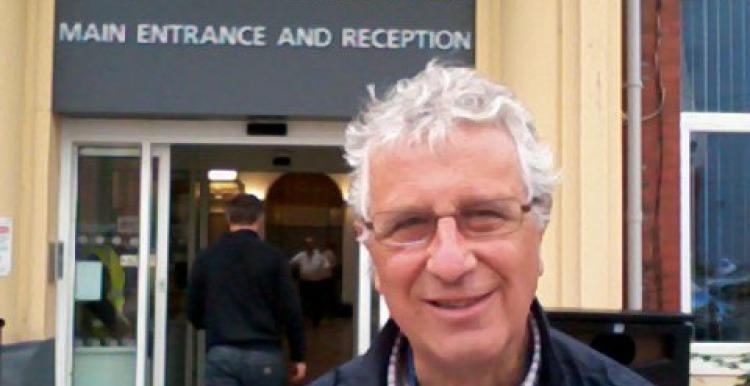 Healthwatch Stockport would like to thank all our wonderful volunteer members who so often put themselves forward to supporting and contributing to the Healthwatch Stockport work programme, without our members we would not be able to function and undertake the work that we do. In this blog series we will ask questions to our valued members and let you know a little bit more about their story and why they have got involved with Healthwatch Stockport. If you aren't already a member you can become a member below and see our volunteering opportunities.  
This episode we look at: David Atkinson
David Atkinson was a member of LINk since its launch and spends much of his time volunteering in the Healthwatch Stockport office. He has previous experience working as a General Manager and then as a Director of a regional sized company. In addition to volunteering in the Healthwatch office, David is a member of the Publicity & Promotion and Enter & View teams.
In your view what does Healthwatch Stockport do? 
I think Healthwatch, gives the professionals a public view on how services should be put together. Champion of the needs of the people of Stockport.
Why did you get involved with Healthwatch Stockport? 
Well I have always been in Business and when I Retired I had no real hobbies. With time on my hands I wanted to give back to Stockport the place where I grew up and lived in. I really just wanted to get involved with the people of Stockport.
How long have you been involved with Healthwatch Stockport?
I have been involved with Healthwatch since around when I retired, so around 2008. Healthwatch was originally the local involvement network. 
What is the best thing about Healthwatch Stockport?
The best thing about Healthwatch is that we do get listened too and we do have teeth. We have statutory rights, that let us do certain things and that they do have to take Healthwatch into consideration. Our Enter and View team cannot be patted on the head and then sent away, we can't be refused entry on the premises. It's good that Healthwatch have committed people too some that are volunteers and who want to fight to get improvements in Stockport.
What could be improved?
We need to blow our trumpet louder, the people of Stockport need to know we are here and where we are. There is not enough people that know that we exist. We need to become more of a presence, by bombarding the local press, getting posters/ flyers up in local hospitals and attend more events. We need to have new members, with new voices. I think the signposting idea is a good idea, as more people will be in touch if they need our help.
Do you belong to any other organisations or groups other than Healthwatch Stockport?
None others than Healthwatch. I never really had had any real hobbies, this is one of the reasons why i decided to join Healthwatch.
What is your favourite meal?
hmm, Surf and Turf. But fish and chips is good too, curry sauce is really quite moreish! 
Can you sing and whats your karaoke song? 
I can't sing, I'm hopeless. I always know the tunes, but can never remember the words. My favourite band is The Rolling Stones, I was a bit of a goodie and they were quite badly behaved, so that is what attracted me to them! Eric Clapton is my favourite artist.
If you had a Health & Social Care Magic Wand – what would you wish for? 
I'm going to say something selfish and ask for better social care for the elderly. You shouldn't have to sell your house to die well. More care for being looked after in your own home.