Member Profile: Gerry Wright
Blog series: Healthwatch Stockport take a look into the life of Gerry Wright and how he became involved since the inception.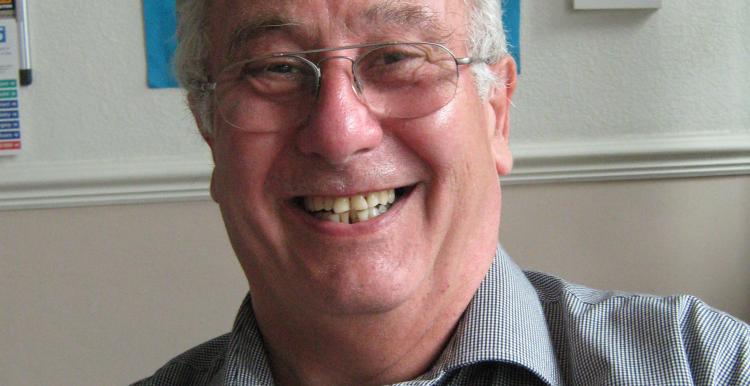 Healthwatch Stockport would like to thank all our wonderful volunteer members who so often put themselves forward to supporting and contributing to the Healthwatch Stockport work programme, without our members we would not be able to function and undertake the work that we do. In this blog series we will ask questions to our valued members and let you know a little bit more about their story and why they have got involved with Healthwatch Stockport. If you aren't already a member you can become a member below and see our volunteering opportunities.  
This episode we look at: Gerry Wright
Gerry Wright is a retired company director with 20 years experience in helping companies develop their management skills. He has credentials in a variety of management qualifications including a degree in Mechanical Engineering and membership of several institutes. He is a governor at Stepping Hill Hospital and was a LINk member since its inception.
Tell us a little bit about yourself? 
I was born in Heaviley & I went to Stockport Technical School. When I left school I joined Rolls Royce in Crossley to become a Marine Engineer then I moved onto join the Civil Service. After the Civil Service I joined the SETA Advisory Services and was appointed Company Director in 2000 and retired in 2007. I am married to my wife, Joan and I have two children, Carolyn, who now lives in Hong Kong and  my son, David who is Autistic and lives at home with us.
 
In your view what does Healthwatch Stockport do?
For me Healthwatch Stockport is the watchdog for the people of Stockport, we monitor Health and Social Care Services to see what changes and what effects they will have on the patients and public members of Stockport. We use feedback from local people to make services better. 
Why did you get involved with Healthwatch Stockport?
I joined Healthwatch Stockport because they teeth and have and the ability to make change to health and social care services.
 
How long have you been involved with Healthwatch Stockport?
I joined Healthwatch Stockport at its inception.
What is the best thing about Healthwatch Stockport?
The Enter and View team, which I believe brings a huge amount of feedback to Healthwatch Stockport.
 
What could be improved?
I think that getting the volunteers (members) more involved will bring in more success to Healthwatch Stockport. This will also gather a greater profile in the public domain.
Do you belong to any other organisations or groups other than Healthwatch Stockport?
I am also a governor at Stepping Hill, which will soon come to an end.
When not involved in other groups what do you like to do?
I am a petrol head - having a great interest in classic British cars.
 
 What is your favourite meal?
My favourite meal is lasagne with garlic bread. 
Can you sing?
Don't ask me to sing.. but I can dance.
 
If you had a Health & Social Care Magic Wand – what would you wish for?
If I had a health and social care magic wand it would be that all care for older people was free.