Member Profile: Nick Clarke
Blog series: Healthwatch Stockport take a look into the life of Nick Clarke - Ex Stockport County football player and the good work he is doing around stroke,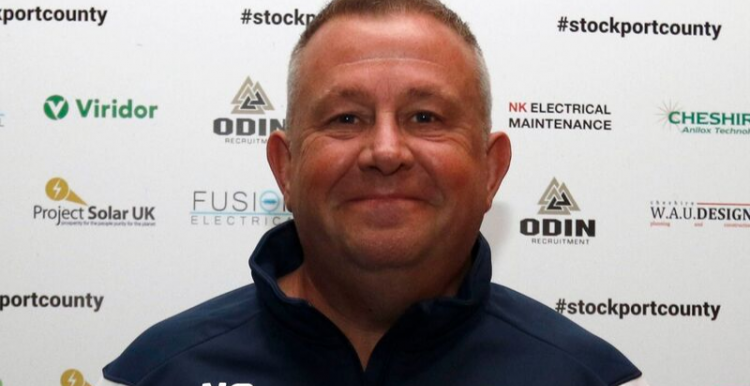 Healthwatch Stockport would like to thank all our wonderful volunteer members who so often put themselves forward to supporting and contributing to the Healthwatch Stockport work programme, without our members we would not be able to function and undertake the work that we do. In this blog series we will ask questions to our valued members and let you know a little bit more about their story and why they have got involved with Healthwatch Stockport. If you aren't already a member you can become a member below and see our volunteering opportunities.  
Being a member of Healthwatch Stockport can influence the way services are designed and made more effective for people using them. 
This episode we look at: Nick Clarke
Nick from Stroke Information is a Healthwatch Stockport member and ensures Healthwatch Stockport hear the views from people effected by stroke.  
"Healthwatch Stockport first came into contact with StrokeInformation in 2015 through Nick Clarke. Nick works tirelessly and passionately with, for and on behalf of people who have survived a stroke, their family and friends to help enable them readjust back to their lives following stroke.
Healthwatch Stockport believes StrokeInformation is meeting a currently unmet need. Stockport is the main site across Greater Manchester in which people who have had a stroke are taken to. Stockport should be outstanding in all aspects of stroke care and prevention. At the moment StrokeInformation is uniquely and best placed to provide practical assistance, information and signposting and befriending to stoke patients and their families.
They are also in a position to help raise awareness in the community about the risk factors and the effect a stroke can have on a families.
StrokeInformation go above and beyond because it is provided by people who care, who have been through the services and have come out the other side."
Name 
Nick Clarke 
Occupation 
Founder & CEO of Stroke Information 
Your Story 
I have a history in Football. I have been lucky enough to play at Old Trafford, Craven Cottage and of course Edgeley Park. After several years on the pitch, I decided I wanted a carer change and began working in IT. At the age of 42, I had a severe stroke that turned my world upside down. At the time, I felt there was no information or support out there for Stroke sufferers, so I decided to tell my own story with the hope of it helping others. I started a website, and began to spread the word around and in 2015 we became a registered charity. 
What do you think Healthwatch Stockport do? 
I don't really know. You are involved in campaigning for Health and Social Care in Stockport. Almost a broker/signposting figure. 
What is the best thing about Healthwatch Stockport? 
You are very approachable as an organisation, understanding and willing to help. 
What could be improved? 
Make it clearer what you do and who you are. 
Are you a member of any other organisations? 
Yes, the Institute of Fundraising. 
If we had a Health and Social Care Magic Wand, what would you wish for? 
To have people with experience working within specific sectors so that they would have a better understanding.For example a cancer survivor on the cancer board. 
Healthwatch Stockport have been working with Nick for a number of years and have recently announced that StrokeInformation are our charity of the year.