Lived Experience Panel – Opportunity.
Do you have experience of living with or caring for someone with a health or social care condition or other related issue?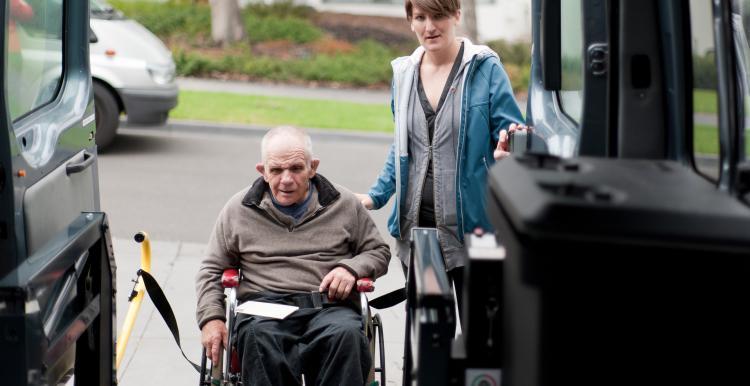 We want to improve the services we provide. That's why we are looking to develop a lived experience panel that will work alongside us when developing improvements.
This could be a long term condition or it could be that you have had a period of ill health which needed the help of health and social care community professionals or perhaps you have had an extended stay in hospital? You could be younger or older, age doesn't matter. Your experience is recognised as playing a part in improving services.
We are looking for a small group of people to take part in a 'Lived Experience Panel' to work alongside and health and care professionals to develop better pathways for patients.
What do we mean by lived experience?
People with experience of living with, or caring for someone with health/care issues.
People with perspective and experience of our services.
What experience do you need?
You will have recent experience of the health and social care system, whether this is as a service user, family member, or carer.
What do lived experience panel members do?
Take an active role alongside staff in improving quality of services.
Participate in quality improvement training provided.
Promote and deliver a person centered approach to all quality improvement.
Ensure the person, carer and family perspective is integral in all quality improvement work.
Take an active role in quality improvement activities.
What we offer you?
We can offer the following opportunities:
Provide you with structured support to be successful in your role. Support you to develop your leadership skills, influencing and decision making skills, particularly at the strategic level. Provide you with individual support in the form of mentor (buddy).
Quality improvement training
We Provide you with Quality improvement training, we will listen to you and respond. Be honest and open when we are unable to meet deadlines. Provide reasonable expenses.
What will you do?
Work on the frailty Programme with Stockport NHS and be supported by Healthwatch Stockport.
We will provide 3 days of training provided by health experts and support you along the way to become a full participating member of the health team at NHS Stockport. All expenses will be covered.
You will receive training from health experts, fully supported by Healthwatch, making a difference, they will be working on improving pathways for patients, the health staff they are working with will also be trained and will know to involve the panel members experience and views etc.. before the training starts they will be invited in to meet Wendy – a panel member from Bolton who will be able to go through what's expected and the process.
The Lived Experience Panel is very team driven, and there is a shared commitment towards our goals, whether that be working with external members or internally shaping our programme. This is a group of very talented, dedicated and friendly people. It's been really exciting working across the region with members as we aim to undertake projects which are built around the experiences of the people who use those services.
If you are interested or would like an informal chat, please contact
Maria Kildunne
0161974 0753